All 2021 summer camps are full.
Check out our interactive online programs instead!
Electronic Musicians' Camp
University of Washington, Seattle
University of California, Los Angeles
Ages 12-18
A project-based, collaborative learning experience for young musicians who want to up their game by exploring industry-standard music production, composition, and performance techniques.

Use modular synthesizers to create unique sounds for your tracks
Get real-life experience using one of the most popular instruments making its way into studios and onto stages today: the Modular Synthesizer.
Produce, mix, and master original music using Ableton Live
Create beats and record your music using the industry's most popular Digital Audio Workstation (DAW).
Collaborate with like-minded musicians in a fun and supportive environment
Many of today's most popular tracks are collaborations between 2 or more artists. Learn the techniques and workflows necessary to create tracks through long-distance or in-person collaboration.
Learn to perform live using drum machines, MIDI instruments, and analog synths
Today's top electronic artists use real instruments such as synthesizers and drum machines to perform their music live instead of simply playing pre-produced tracks. We'll not only teach you their techniques, but also help you to construct your own engaging live sets.
Listen to your finished track on Spotify and Apple Music when camp is over!
Each performance group of 3-4 students will complete a track and submit it for release on the Bleeps and Loops label.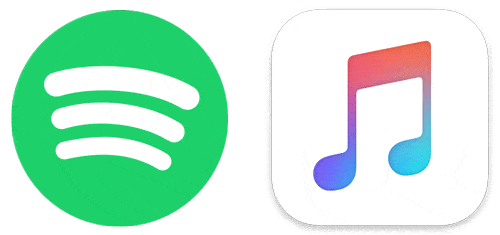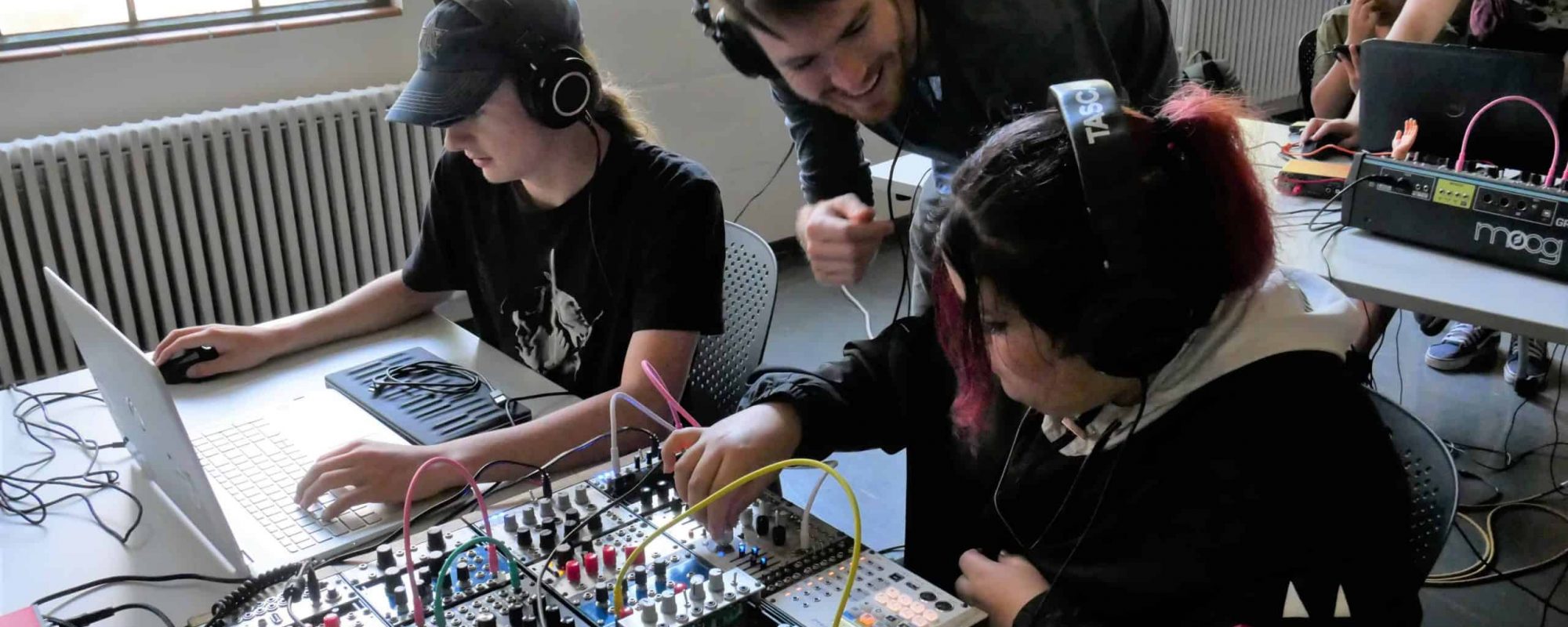 Music + STEM = Electronic Musicians' Camp
For Beginners, Intermediate, and Advanced Students Alike!
Seattle's first music summer camp for students who want to learn to produce tracks, make beats, and compose electronic music. Looking for Ableton Live lessons? Music production classes? Our summer music camp prepares students to produce electronic music like the pros.
Students at our music camps have continual hands-on experience with the latest software and hardware tools used by their favorite artists. As such, Electronic Musicians' Camp is the perfect combination of STEM (Science, Technology, Engineering, Math) and Art, which is sometimes referred to as STEAM (Science, Technology, Engineering, Art, and Math).
With one-on-one help from real musicians and producers from Seattle's experimental electronic music scene, students with little-to-no prior experience can quickly develop their skills, find their 'sound', and begin producing the music they've always wanted to produce. Intermediate and advanced students will learn just as much, as our instructors tailor lessons and activities to individual skill levels. Wherever you are in your musical journey, our goal is to help you progress to the next level.
These two Bleeps and Loops founders will be teaching full-time at our camps, with the help of guest artists and technologists from the local synth scene (this year's guest artist lineup will be announced soon).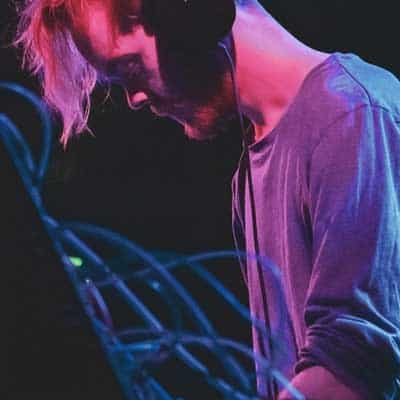 Michael Vawter co-founded the Robot Academy in 2006 and has taught many thousands of students worldwide. He's been featured in Popular Science Magazine, was on TV with Bill Nye the Science Guy, and was inducted into the National Gallery for Young Inventors for his work with robotics. He published peer-reviewed psychophysics research at Denison University in 2011 and went on to earn a master's degree in entrepreneurship and innovation. In his ongoing career as a robotics/music instructor, Michael helps students and teachers to analyze and solve technological problems more creatively by integrating their right-brain and left-brain capacities.
Michael holds degrees in Psychology and Vocal Performance, with a concentration in Bluegrass. Classically trained as a pianist, guitarist and vocalist, he now concentrates on building musical gizmos and gadgets that allow him to perform ambient electronic music with a 'human' feel. His robotics career and musical training have now been combined and channeled into a passion for Modular Synthesis, which he refers to as "the nerdiest possible way to make music".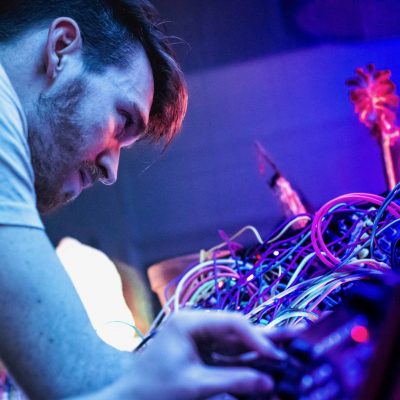 John Kammerer is a Seattle-based music producer, sound designer, audio engineer and computer musician. He earned his Masters in Music from the University of South Carolina, where his focus was to develop techniques for incorporating electronics, machine learning, and various methods of human-computer interaction within the context of french horn performance.
John has served as a sound designer and audio engineer/technician for world-renowned marching bands and indoor ensembles across the country, including the Santa Clara Vanguard (SCV). He toured nationally with SCV in 2015/2016, and since then has been in high demand as an electronic audio consultant to top marching bands nationwide.
John's musical interests are focused primarily within the realm of electronic ambient, IDM, and computer music with an emphasis on education, experimental performance techniques, and the endlessly enjoyable rabbit-hole that is modular synthesis.
A completed track, created in collaboration with 2-3 of your peers
A recorded live performance of your group's music
A unique sample pack of your own creation to use in future projects
As a graduate, you'll be able to:
Design unique sounds using modular synthesizers, Ableton plugins, or whatever tools are available to you!
Mix, master, and release your own tracks
Develop and implement unique melodies, rhythms, and song structures
Compose and arrange with MIDI effectively and efficiently in Ableton Live
Create danceable beats in Ableton Live and with hardware drum machines
Work smoothly with long-distance or in-person collaborators
Further investigate advanced computer music tools such as Max MSP
University of California, Los Angeles

All Gear / Instruments Provided
July 13-17
University of Washington
University of Washington, School of Art and Design

All Gear / Instruments Provided
July 27-31
University of Washington
University of Washington, School of Art and Design

All Gear / Instruments Provided
August 10-14
University of Washington
University of Washington, School of Art and Design

All Gear / Instruments Provided
Summer Camp Gift Certificate (25% Off)
University of Washington
Reserve your spot now at a reduced price, get a full refund later if our camps don't fit your schedule

Camps will take place at the University of Washington, School of Art and Design

Camps will be planned for July and August (exact dates TBA)
All camps are 1 week long (Monday-Friday, 10am-4pm with optional early pickup/dropoff for $10/day

All Gear / Instruments Provided
Sign up to hear about future camps and programs: